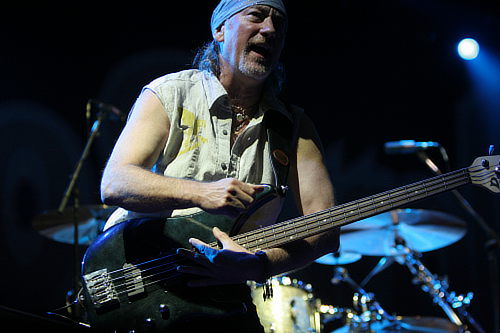 Jerusalem Post has an interview with Roger Glover promoting the band's gigs in Israel that take place in late May. Yes, gigs — in addition to the twice rescheduled because of the pandemic gig in Tel-Aviv, there was a second date added recently in Jerusalem. These two dates signal the resuming of touring in earnest that will take the band a better part of the remaining year.
Roger spoke about how he started listening to the music, how he joined the band, and all the way to the recent developments.
The first 10 years of my life, all that was on the radio was horrible music, to my ears anyway. Then skiffle happened, this very homemade raucous kind of music that you could make with acoustic guitars and hit just about anything for percussion. It was so animated and it set me alight. And soon after was this tsunami of great music from Elvis, Chuck Berry, Little Richard and Eddie Cochrane. I loved it.
Maturity may have something to do with longevity, but it all depends on the personalities in the band. Some bands are volatile and others are calm. For us, Steve Morse brought an era of peace to the band. When he joined, we decided we weren't going to be led by anyone. We were a band of five members, all of them equal leaders. So there's no jealousy and no motives for any arguments.
Read more in Jerusalem Post.