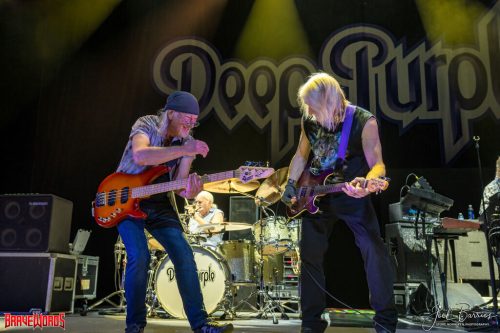 BraveWords has an illustrated review of the band's first gig of 2022:
If you are one of those who believe that there's a certain age in which we are too old for rock n' roll, any of the current members of Deep Purple would politely ask you to hold their beers. Despite being Steve Morse the only one in the current band incarnation – also dubbed as MK VIII – who hasn't reached the seven decades of life yet, these five veterans have plenty of gas in their tanks, enough to get the audience all amped-up and fist-pumping in the air during the initial night of their now underway 2022 tour.
Continue reading in BraveWords. And if you happen to be at any of the gigs, do not hesitate to write your own review.
Thanks to Tobias Janaschke for the heads up.