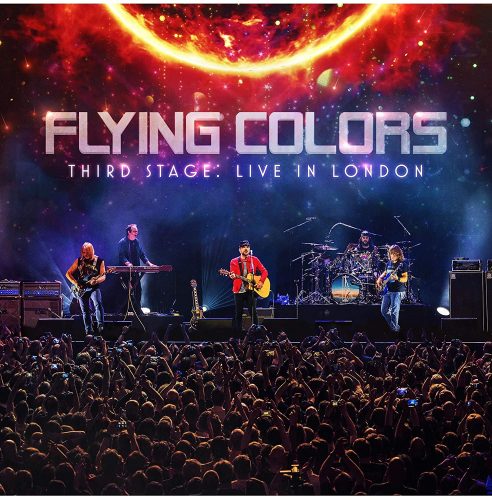 Flying Colors may play only a handful of gigs after each album, but they still manage to release one of them as a live recording. The new installment in this lifecycle is called Third Stage: Live in London and is due on September 18, 2020, via Music Theories Recordings.
Third Stage: Live In London was filmed during their 2019 US and European tour and the footage captures the exhilarating sold-out final night, on the December 14 at the iconic Grade II Listed, Shepherd's Bush Empire, London. The album will be released on several formats including, orange transparent 3LP, Blu-ray, digitally, 2CD/DVD and a 40-page Earbook which includes 5 discs; 2CD album, 2DVDs and a Blu-ray. The Blu-ray and DVDs in the Earbook also include bonus material of music videos and concert footage of their Morsefest 2019 performance in Cross Plains, Tennessee.
Track listing:
Blue Ocean
A Place In Your World
The Loss Inside
More
Kayla
Geronimo
You Are Not Alone
Forever In A Daze
Love Letter
Peaceful Harbor
Crawl
Infinite Fire
Cosmic Symphony
The Storm
Mask Machine
On the same date, September 18, the first two albums — Flying Colors and Second Nature — will be reissued on light blue 2LP, both limited to 1000 units.
Thanks to BraveWords for the info.