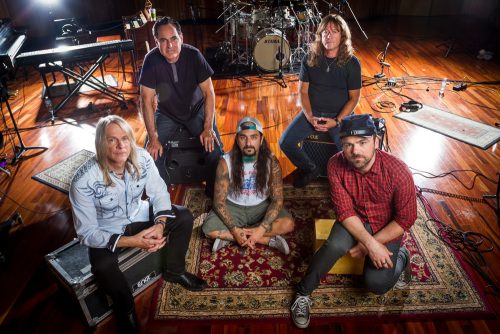 Flying Colors will release their third studio album — called Third Degree — in September 2019 via Mascot Records.
The release will be accompanied by a brief tour, grand total of 10 dates. Five of them are stateside: MorseFest in Tennessee on August 30, followed by four shows quite literally squeezed in between Steve Morse's schedule with Deep Purple: September 5 in LA area, October 7 in NYC, October 11 in Philadelphia metro, and October 17 in Chicago metro. Tickets for LA and Philly go on sale this Friday, June 7. NYC presale has already started.
Four more dates are being arranged in Europe in December. Steve will be touring there with his day job between December 1st and 10th with quite a tight schedule of 7 shows in 11 days. Another show is booked for next spring on the Cruise To The Edge, which departs from Miami on March 27, 2020 for 6 days of prog rock and fun in the sun.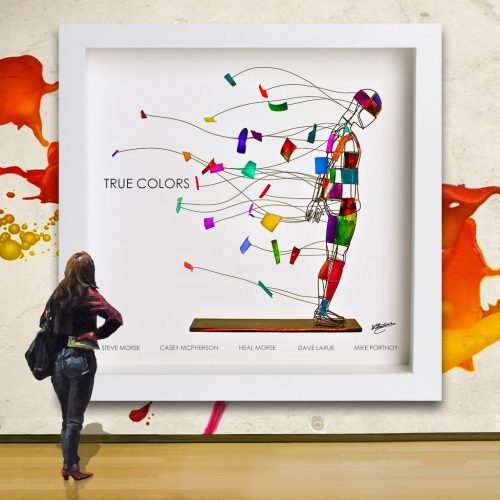 On a related note, the first Flying Colors album has been rereleased in 2017 as True Colors. That release is said to contain the original mixes before they were butchered by the loudness wars of commercial mastering. $8 digital download gets you 16-bit WAV files, 320 kbps MP3, 256 kbps AAC, and a newly designed 102 page high resolution digital booklet. There is no hard copy available, you'll have to burn one for yourself if you really want to.
Sorry to everybody who missed it because we did.
Thanks to Blabbermouth for the info.