Back in 2016 Steve Vai, Yngwie Malmsteen, Zakk Wylde, Nuno Bettencourt, and Tosin Abasi toured together under the Generation Axe moniker. According to Steve Vai:
The idea was to create a seamless show with one backing band and 5 completely accomplished and astonishing guitarists that take to the stage in various configurations, performing some of their solo music and merging together as cohesive co-creators of lushly orchestrated guitar extravaganzas.
One of said guitar extravaganzas was a 10-minute jam based around Highway Star and performed as an encore.
This track is from their live album The Guitars that Destroyed the World: Live in China due out on June 28.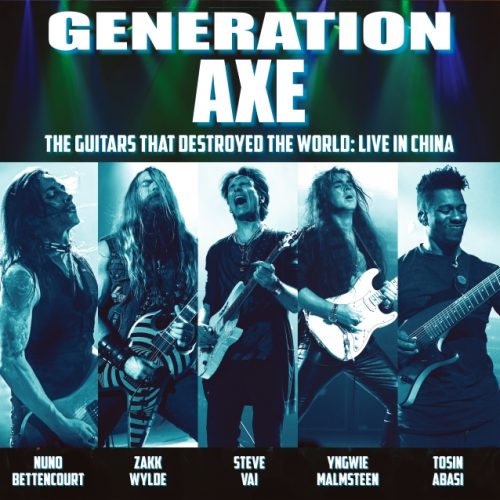 Thanks to BraveWords for the info.