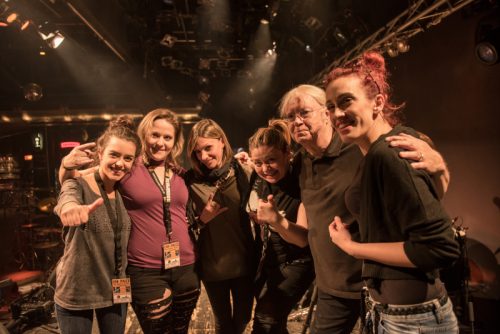 There is a terrific cover band out in Italy which also happens to be an all-girl band. They are fittingly called Strange Kind of Women.
Ian Paice did a guest gig with them in March 2019 and now is giving them a shoutout on his DrumTribe channel:
Strange Kind of Women are:
Alteria – vocals
Eliana Cargneluttie – guitars
Paola Zadra – bass
Margherita Gruden – keyboards
Paola Caridi – drums
Check out their complete show from July 20th 2019 at Haus Eifgen Wermelskirchen in Germany streaming here. And support the musicians.
Thanks to andreas leutgeb for the heads up. Photo: Aleksandra Pruenner.