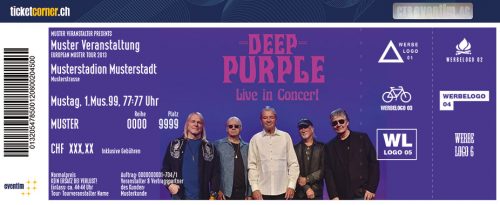 Ian Gillan, in his own whimsically cryptic way, confirms that the band has finished the new album to be released probably some time in spring 2020 and followed by a tour:
[…] now we gird our lions (yes, I know, but I'm in Africa) for a year of febrile activity into which a rare amount of planning has been invested; obviously not by us.

I sense the grinding of campaign wheels, the oiling of creaky roadies, rumours of itineraries and ripples of creativity in Hamburg. Quite plainly something is in the air; but I have no idea what it could be.

Perhaps, after another brief hibernation, all will become clear, in the spring of 2020.
More of his cryptic whimsies on the official site.
The tour in question keeps materializing from the thin air, with another batch of European dates posted today. These run in late September through late October, and include Sweden, UK, Luxembourg, Germany, Italy, Switzerland, France, and Netherlands. Tickets go on sale in the coming days. Check our calendar for further details.
Thanks to Lutz Reinert for the info.