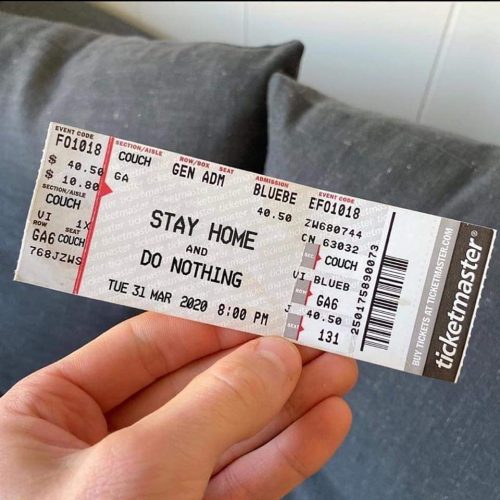 German promoter KBK has announced that all Deep Purple shows organized by them and scheduled for 2020 in the country — and that includes even the three October dates — have been postponed until further notice due to the ongoing coronavirus pandemic. The promoter is currently working on the catch-up dates for which already purchased tickets will be valid. For what it's worth, they have already rescheduled May 2020 Yes dates for April/May 2021 at the same venues and likewise June 2020 Brian Wilson ones for June 2021.
Update (May 3): German dates scheduled for October (Berlin on the 13th, Stuttgart on the 16th, and Oberhausen on the 17th) are not in fact postponed or cancelled yet, but are listed as being under consideration if they can take place as scheduled.
Thanks to Nigel Young for the info, to anonymous for the graphic chuckle, and to Qbert for October dates clarification.