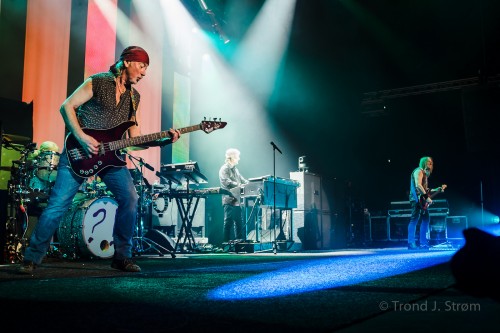 More dates have surfaced for the Deep Purple summer tour of 2020. In addition to two appearances in Austria, we now have six more dates in Germany:
Stadtpark Freilichtbuhne, Hamburg, on June 24;
Kunst!rasen, Bonn, on July 10;
Sommerfestival, Rosenheim, on July 11;
Peißnitzinsel, Halle, on July 14;
Volkspark, Mainz, on July 15;
Stimmen Festival, Lörrach, on July 22.
Tickets for Lörrach are already on sale, the other dates are supposed to go on sale on October 24. See our calendar for further details.
Please note, that none of the summer appearances have been confirmed by the band's management, albeit All these dates come from a pretty reliable source and are confirmed by the band's management.
Thanks to Lutz Reinert for the info.
This post was updated on Wed 23 Oct 2019 23:39:27 UTC regarding July 14 gig location, and on Mon 28 Oct 2019 01:42:47 UTC regarding confirmation status.