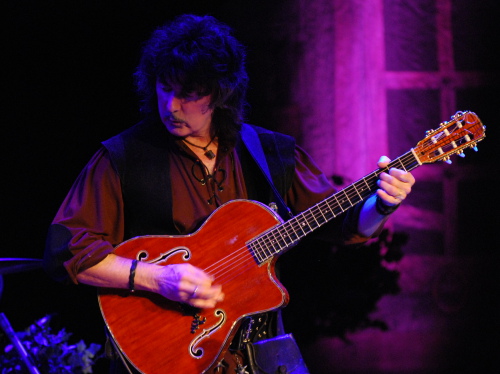 In an interview to the Russian newspaper Kultura Ritchie Blackmore mentioned that he would be open to the idea of staging one-off shows shows playing his old material (in reverse translation from Russian, so take it with liberal serving of grains of salt):
Yes, indeed, I'm proud of what I have written in the past, and even thinking of maybe 3-4 shows playing exclusively Deep Purple and Rainbow stuff. Just to appease nostalgic feeling of Blackmore's Noght fans who still enjoy 70-80s recordings. I will never quit what I am doing today, but such concerts could be enjoyable and a sort of a reward to my devoted fans.
There was no mention as to what personalities could be involved in such a project.
Thanks to Vladimir Drybushchak for the info.