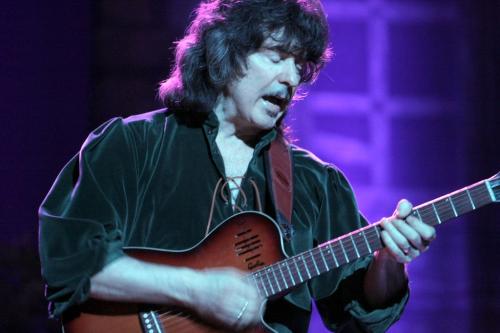 In anticipation of the Blackmore's Night visit to Paris Olympia, French newspaper Le Parisien has published an extensive interview with Ritchie and Candice. Bear in mind that everything Ritchie says in an interview has to be taken with a generous pinch of salt. And twice so when it comes from a reverse translation. That being said, his most interesting talking points were:
There will be a comprehensive career retrospective DVD documentary out some time later this year. He has not seen it as he doesn't like to watch himself on the screen.
Yes, he's got an itch to play some rock'n'roll again. He will scratch that itch by doing 3 or 4 shows in June 2016 playing Purple and Rainbow tunes with a rock band. JLT will not be a part of this adventure "and he does not know it yet".
Thanks to Rock Voorne for the info.