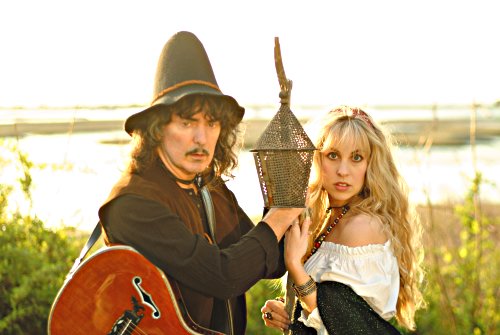 The Riddles in Rhyme is a Blackmore's Night fanlisting project. Started on September 2nd, 2003 it now includes listings for 224 fans in many different countries. Check it out.
Jim and Jena Kelly (from Unites States) are starting a new fanzine called Black Knight. It is intended as a quarterly publication that will feature news, reviews, articles and interviews about Blackmores Night. Their publication will be a bit different than others, as it will also include Renaissance / Medieval material as well. They feel it blends well with the Blackmores Night theme. Their premier issue will be out this spring. They have also started a brand new fan forum.
We wish them the best of luck in their endeavours.
Thanks to Mike Garrett for the info.