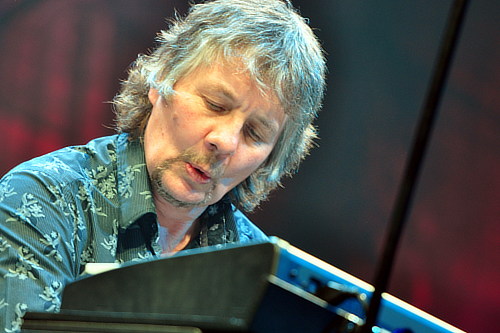 Don Airey spoke to AsiaOne before the Singapore gig earlier this month and when the topic of conversation turned to the Rock'n'Roll HoF, shared this:
Newman's fantastic but he's not really a rock act, is he? Neither is Donna Summer, although she made one of the greatest records I've ever heard. If you're going to have a Rock And Roll Hall Of Fame, let's have some rock and rollers in there.

There was a kind of ripple of excitement, like 'Oh, we've been nominated!'. Then Ian [Gillan] said, 'Don't worry, we won't get in'.
He also revealed that Uncommon Man from NowWhat?! will be a tribute to Jon Lord:
The awful news came through that Jon had passed away and we went in and recorded an improvised introduction to this number. It was really about Jon and it is quite moving, I must say.

He was always friendly to me, especially when I joined the band. He was a lovely man, Jon, and he's greatly missed by everyone.