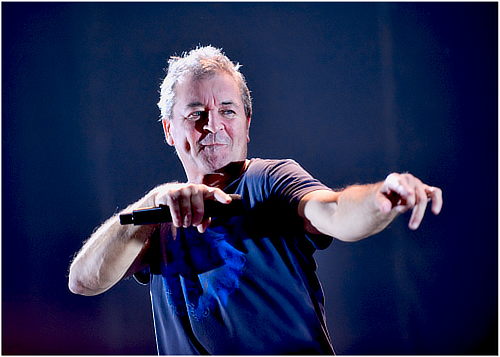 Classic Rock magazine has a teaser from Ian Gillan's interview that will appear in it's issue due to hit the newsstands on January 3. Speaking exclusively to the magazine, Gillan revealed that the new album will include 13 tracks including Out Of Hand, Hell To Pay, Weirdistan, Uncommon Man and Above And Beyond. The latter song references the late Jon Lord in the lyric: "Souls having touched are forever entwined."
There's a big question mark over the [album's] name at the moment. And possibly an exclamation mark as well. You can read what you like into what I've just said. All will become clear – as mud – later on. That's all I'm allowed to say. The question mark and the exclamation mark might get you intrigued.
According to Classic Rock, album release date is now scheduled for April 2013.