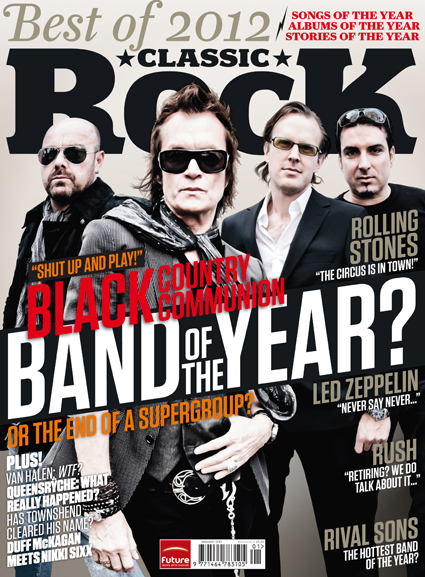 Glenn Hughes spoke to the Classic Rock magazine and revealed that it was his Twitter tirade that caused cancellation of Black Country Communion one-off gig in Wolverhampton, originally scheduled for January 5:
I was getting killed by a lot of my friends and fans in the Black Country for the ticket prices. I went on Twitter and said, 'Don't shoot me, I'm only the messenger, I don't set the prices,' and that was the thing that really started the whole debacle off.

I said the same thing in 2010. I have a lot of fans who complain, 'We're from Wolverhampton, we can't afford these tickets.' This time it was the red rag to the bull.
Bonamassa's manager Roy Weisman confirmed he pulled the show as a result of Hughes' comment:
The tickets might have been more expensive than an average rock band, but they're not an average rock band. They certainly weren't as expensive as a superstar band. I decided to price the tickets that way. When Glenn decided he wanted to make a comment, and pointed the finger to me – it was really upsetting to me. I'd had enough of it.
The story appears in the issue 179 of Classic Rock that is currently on sale in the UK.
Thanks to Yvonne Osthausen for the info.