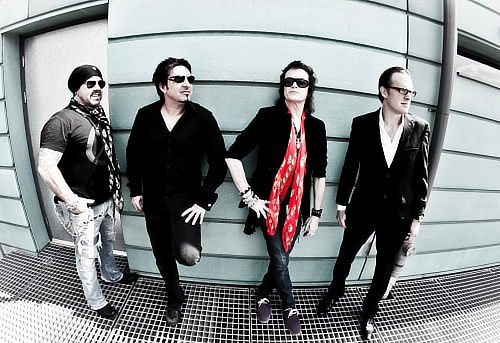 There seems to be a lot going on in the BCC camp these days, with PR campaign for the new album kicking into high gear and what not. So, instead of putting up a bunch of separate short news items we decided to consolidate them here.
You can absolutely legally download for free (in exchange for an email address) the song Confessor from the upcoming Afterglow album here.
Glenn Hughes' appearance on a BBC morning show happened on September 19. You can watch the interview fragment where he talks about why he's paying tribute to Jim Marshal and why his pinkie is in a cast (of sorts).
BCC's apparently the only 2013 performance in UK, on January 5 in Wolverhampton, has been announced just a few days ago. Planet Rock even started a ticket presale. It has already been cancelled due to, as the press release puts it, "unforeseen circumstances". People who have already purchased the tickets will receive a full refund.
Thanks to Daniel Bengtsson and Yvonne Osthausen for the info.