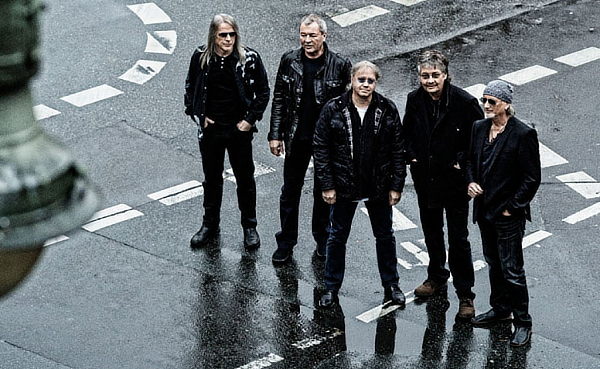 Update (Mar 10): the band's PR people tweeted this update about radio play of the new single elsewhere:
Listen out for "All the time in the world" hits radio Monday BBC2 at 7pm uk time and Virgin Radio (rocket song, every 2 hrs for a week)
---
Deep-Purple.ru reports that Moscow radio Rock FM will be broadcasting two tracks off Now What?! — Hell To Pay and All The Time In The World — on Monday, March 11. The songs will be on the air at 15:15 MSK and repeated at 18:15 MSK. Rock FM broadcasts locally on 95.2 FM and online (apparently worldwide) at www.rockfm.ru (click on the white ► 'play' button next to the station logo).
The same day a video teaser for All The Time In The World will be released on the official Deep Purple Youtube channel. Both tracks will be released as a single on March 29.
Thanks to Andrey Gusenkov and Dima Zykov for the info.