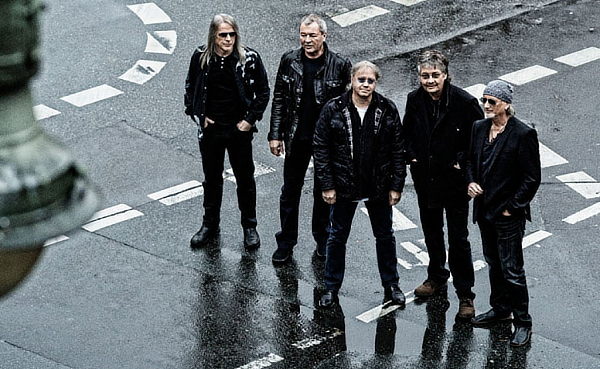 Update (Mar 26): it appears that the recording has been removed from the radio station's website.
---
Argentinian radio station Vorterix has broadcasted a 13 minute preview of Now what?! with a lot more music than what we have been exposed before. You have to mentally tune out the DJs babbling all over the music, but you do get to hear more of the album.
Timing of the tracks in the clip:
0:53 – 3:52 — A Simple Song
3:59 – 6:00 — Weirdistan
6:06 – 8:25 — Out Of Hand
8:30 – end — Hell To Pay (album version)
Listen on vorterix.com.
Thanks to ptr from Deep Purple Fan Forum (via Daniel Bengtsson) for the info.