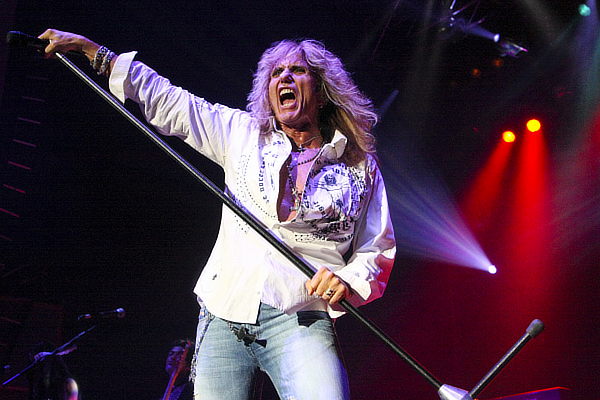 Metal Shrine has a very interesting interview with David Coverdale. He talks about his plans for the current year, Whitesnake's upcoming live albums Made in Japan and Made in Britain, embracing the Internet age, possibility of collaborations with Glenn Hughes and Bernie Marsden, his touring schedule, personal losses, patching things up with Blackmore, and being an international operator.
When conversation steered towards expanded releases of the old material, David said:
"Northwinds" was rereleased in 2000 with two bonus tracks.

David Coverdale: Yeah, I had nothing to do with that. When you find out years later that your contract deny you any artistic involvement after you´ve written and recorded those songs, and the songs are precious to you like children… that applies by the way, to all Deep Purple. We have absolutely no say. It´s astonishing for a band of that power and contractually it was so castrated by the dinosaur elements of contracts in those days. Very disagreeable and of course still in play. Of the current Purple I believe several members tried to change this several years ago and lost in the British courts. I couldn´t stand what they did to "Burn" and "Stormbringer" and it was very disappointing to me and I have no involvement, so I won´t promote those things. Kevin Shirley was very respectful to me. He did "Come taste the band" and did a masterly job on it and I´d love if he did the "Burn" and "Stormbringer" records, but I have no say in that. I just collect my royalties. One of the things that I fully embrace is the freedom and the liberation that I have in my career now.
Read more in the Metal Shrine.
Thanks to Classic Rock for the info.