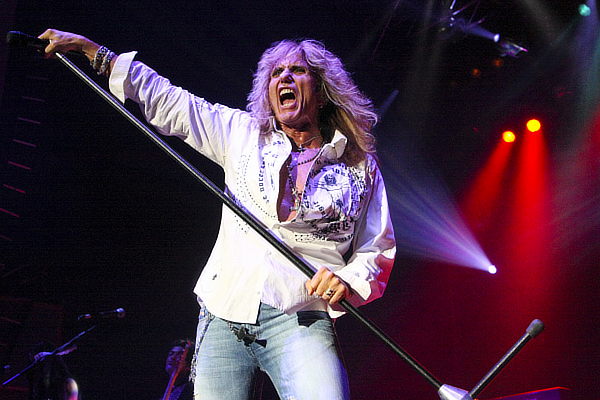 David Coverdale gave an interview to The Rock Pit, in which he reveals that Made in Japan (due April 19th in Europe, 22nd in the UK, and 23rd in North America, via Frontiers Records) will be followed in July by another live release, Made in Britain, recorded on the 2011 UK tour and an extra CD tentatevily called The World Record, recorded "all over the fucking place".
Regarding the upcoming UK tour:
We've got our tickets for Nottingham (the county we're from) and Sheffield (the county you're from) on the tour are there any surprises we can expect from this year's set list?

Probably the best surprise for me is that I'm still touring in my bleedin' 60s…& enjoying it beyond words!!

We're also most likely digging into the musical past a bit more for the UK & hopefully, feature some surprise guests…who may be surprised to get a call from me…We'll see…
On the title of the new live album:
The new live album 'Live in Japan' echoes the title of your previous band's live highpoint 'Made in Japan' but it's great to see a complete Whitesnake set-list on this release. How much fun are festivals like Loud Park to play?

It's called Whitesnake 'Made In Japan' cos' it's all recorded in Japan…simple…& really there is no comparison to the stand alone fab Deeps album, which I thoroughly enjoyed promoting when I was Purple's singer, by the way…

Anyone who's confused should immediately see their doctor & change whatever medications they're on…

Also, if I want to call an album 'Burn' I fucking will…
Read more in The Rock Pit.
Thanks to BraveWords for the info.