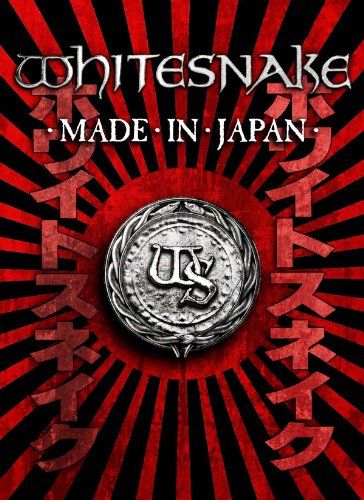 Whitesnake will be releasing a new live album on April 3 titled — wait for it — Made in Japan. It is a recording of Coverdale & Co. at the Loud Park Festival in Tokyo on October 15, 2011. The usual these days selection of formats (2CD, DVD, Blu-ray, 2CD+DVD, and 2CD+Blu-ray) will be available.
2CD Track list:
Disc 1
Best Years
Give Me All Your Love Tonight
Love Ain't No Stranger
Is This Love
Steal Your Heart Away
Forevermore
Six Strings Showdown
Love Will Set You Free
Drum Solo
Fool For Your Loving
Here I Go Again
Still Of The Night
Disc 2 (soundcheck and demos)
Love Will Set Your Free
Steal Your Heart Away
Lay Down Your Love
Fare Thee Well (Acoustic Version)
One Of These Days (Acoustic Version)
Good To Be Bad (Acoustic Version)
Tell Me How (Acoustic Version)
Evil Ways
Best Years *
The Badger (Demo Session) *
* Bonus Track for Japan only
Tracklist of the DVD and Blu-ray will be identical to the contents of the first CD, plus photo slide show and fan filmed videos.