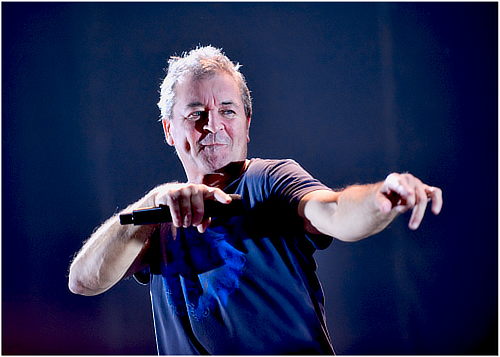 Dubai's The National has a short but sweet interview with Ian Gillan. He talks about the benefits of being older, the new album, holding up cigarette lighters, the leapfrogging equipment, being snubbed, and factual accuracy of Spinal Tap.
On not showing any respect on the album

We've made a conscious effort to not show any respect any more as we'd been pressured to do over the years, for radio play, because they don't bloody play the thing anyway. I was shocked to look back recently and found there were only seven tracks on Deep Purple in Rock, Fireball and Machine Head albums. And some of them were eight to nine minutes long. And that's because the music has dynamics and texture and it was a new form of music, not confined to radio discipline. We've gone back to that, which gives a lot of freedom to the development of the songs, some of which are quite long.
Read more in The National.