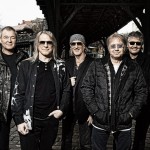 [Updated with tracklist and artwork] The record company has announced that the new single from Now what?! will be Above and Beyond, to be released on October 25 in Europe (28th in UK) as
7" purple vinyl (B-side: Space Truckin' recorded live in Majano, Italy, on July 24, 2013);
CD single with bonus tracks Things I've Never Said (studio), Space Truckin' and Hush (both live in Rome, Italy, July 22, 2013).
Cover of the single was designed by an unnamed (so far) "young artist from Brighton" who has won the competition.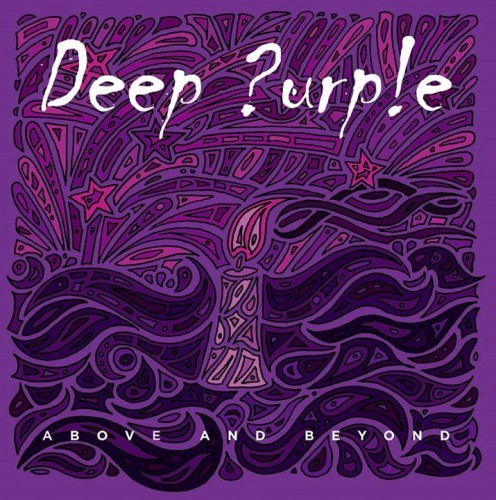 There wasn't really a brief as such, just a size and resolution and some information about the song; and researching other Deep Purple album art revealed an eclectic mix at best, with no overall style or direction from which to take influence. So basically, I've created something I like, in the style that has been much loved when used for my Broken Parachute album art (see my other deviations).

It's based synaesthetically on the music itself, the feel of the sound of Deep Purple, and also on the lyrics of the song and the circumstances of its creation (read about that here), which speak of hope carried on the waves of loss.

Or something like that, anyway. It's purple, and that's good enough in itself, surely?
Prints of the cover art are available for sale via DeviantArt.
In other news, a tour edition of Now what?! will be released on November 8 29 (Europe) and November 11 December 2 (UK). It will be a double CD, the first disc will contain the "regular studio album" (whatever that means), while the second one will be subtitled The NOW What?! Live Tapes and will contain 70 minutes of live material recorded this summer in Italy, Germany and Sweden — live versions of the three ?! singles, plus selection of other songs. The "three singles" presumably are All the Time in the World, Vincent Price, and either Hell to Pay or Above and Beyond.
Also, according to the record company, the album has sold "in excess of a quarter of a million copies".
Update: online retailer JPC.de has full tracklist. The first CD will include both It'll Be Me and First Sign Of Madness. The double album is fairly reasonably priced at €15.
Disc 1 — studio album
A Simple Song
Weirdistan
Out Of Hand
Hell To Pay
Body Line
Above And Beyond
Blood From A Stone
Uncommon Man
Apres Vous
All The Time In The World
Vincent Price
It'll Be Me
First Sign Of Madness
Disc 2 — Live Tapes
Fireball
Into The Fire
Hard Lovin' Man
Vincent Price
Strange Kind Of Woman
Body Line
Above And Beyond
Perfect Strangers
All The Time In The World
Hush
Black Night
Smoke On The Water
Thanks to Classic Rock and dirie for the info, and to Lutz for the new release date.