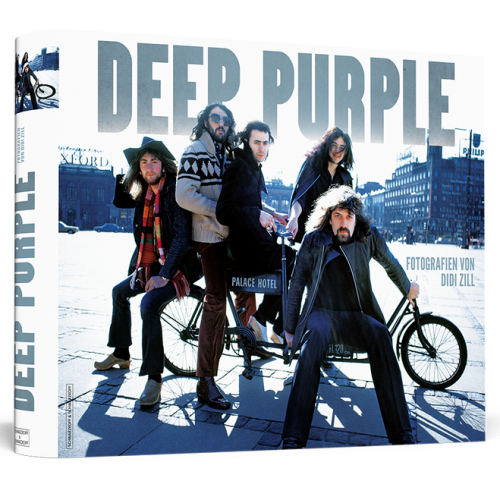 German publishers Schwarzkopf & Schwarzkopf have announced that a new edition of Didi Zill's photobook will be published on October 1. The new edition will expand both on the photo material and written comments (caveat: all text is in German, at least that what was in the original). The book was originally published in 2003, is long out of print, and as wonderful as it is, was plagued with photo reproduction problems.
Photographer: Didi Zill
Title: Deep Purple Fotografien
Format: 500 pages | Hardback with dust jacket
ISBN: 978-3-89602-665-1
MSRP: €99.95
Date: October 1, 2013
Thanks to Lutz Reinert for the info.