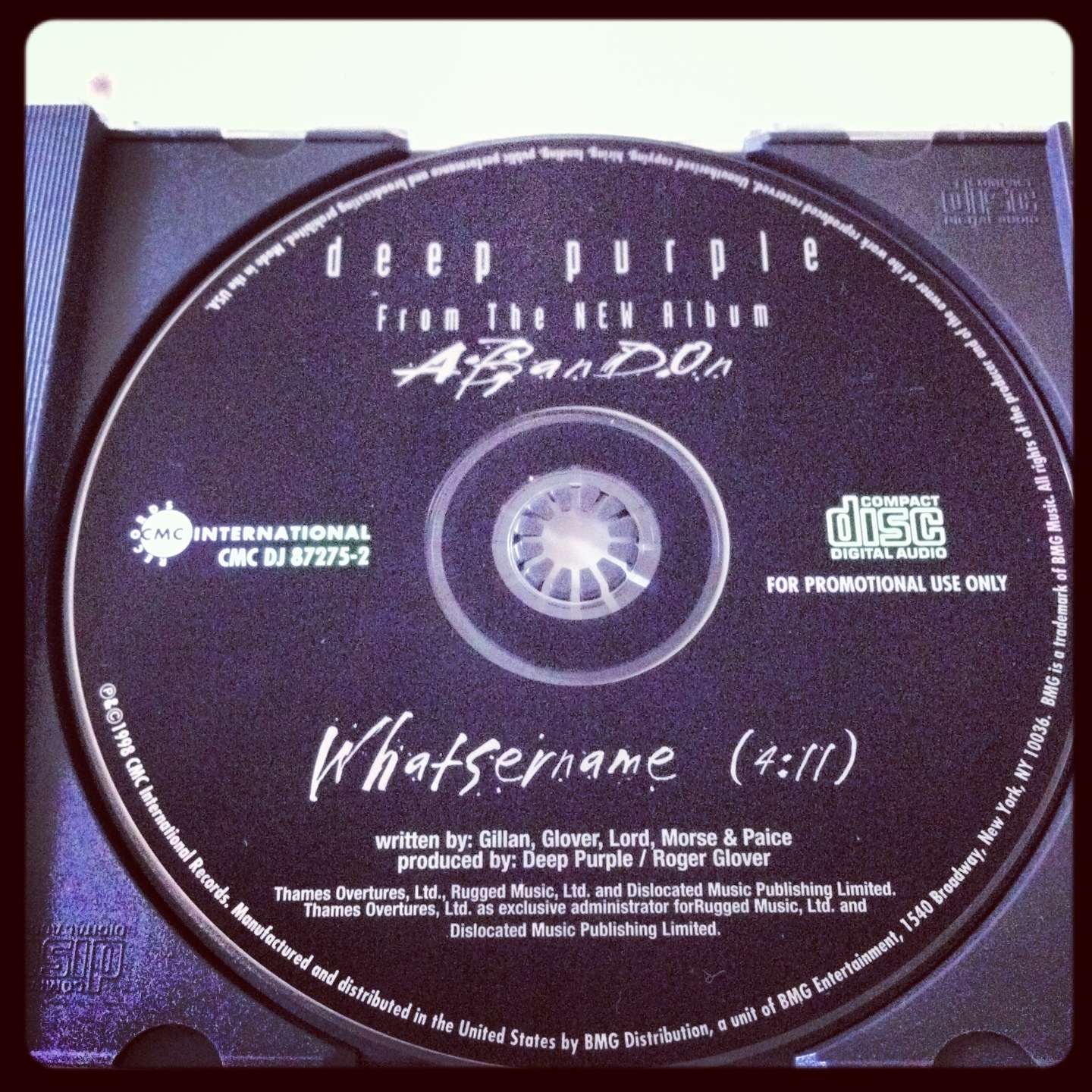 When Abandon was released, the American record company at the time, CMC International, had some idea of radio promotion for the disc. A couple of singles were released and they also produced a bunch of interview clips. The interviews were made like short sound bites you could edit together with appropriate questions from your own DJ, making it sound like your little station got an exclusive interview with the band. Also, allowing the band to spend time on more relevant things than answering the same questions a million times. They are clever, those PR people!
I forgot I had this interview on disc but the other day I found it sitting next to my Abandon CD on the Purple shelf in the basement. As we are getting closer to the release of another Deep Purple CD, I thought it would be interesting to hear how a DP album was promoted 15 years ago. I added some photos from the US tour 1998 and uploaded the thing to YouTube. Enjoy!
PS. As I was looking for photos to use, I found a report we did as some of us behind THS followed the band on that US tour in '98. It might be because I was involved, but I very much enjoyed being taken back to that great tour. Have a look yourself. You might at least enjoy the pictures!