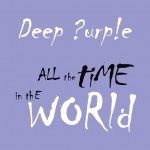 Well, it's not really a chart success, but what exactly are sales charts in this day and age?
The single from upcoming album Now what?! — All the Time in the World got to #1 place on Classic Rock Magazine's Track Of The Week poll, which is voted by regular punters.
Well done, boys!
Thanks to Classic Rock for the info.