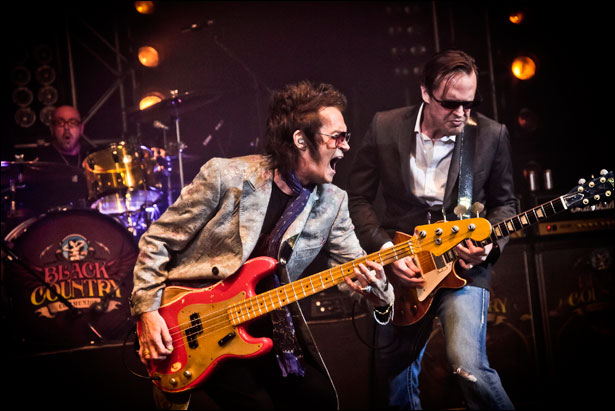 Glenn Hughes gave an interview to Australia's Tone Deaf. He spoke about Sunbury 1975, his collaboration with Tony Iommi, writing his book, and getting clean:
I had to look at the darkest period of my life, which is '83 – '91, when I was on crack and I was like really fucking out of my tree. Really, really bad man.

I had to go back and look at that and go, 'what was my part in this and how can I become a better man, and a better person, when I look back at that behaviour?' If people like me, who are in recovery from drugs and alcohol, do not look at their behaviour then it may happen again.

I don't put anything in my body that affects me from the neck up.

That means no mood altering drugs, no chemicals that will make me do things I shouldn't do. Can you imagine if I was on crack on the fucking Twitter?

I can't imagine Glenn Hughes, on crack, naked on the roof, on Twitter. That's what it would have been like 25 years ago.
Read more in Tone Deaf.
Glenn will do a shor tour of Australia in late April. He well play two gigs in Melbourne and Sydney, plus there will be two special events: a book signing and a spoken word session.
Thanks to Daniel Bengtsson for the info.