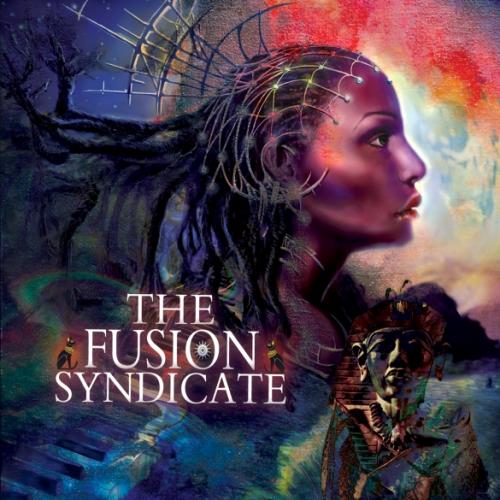 Steve Morse has contributed to the new all-star jazz-rock/fusion album The Fusion Syndicate, available October 16, 2012 on Purple Pyramid Records. Other contributors to the album from the extended Purple family include Billy Cobham, Derek Sherinian, and Jerry Goodman.
Brought together by multi-instumentalist and producer Billy Sherwood (Yes, CIRCA:), who has also put together the Supertramp tribute album earlier this year. Now, Billy has produced, recorded and written tracks for this new project.
Tracks include:
Random Acts Of Science -– Rick Wakeman (Yes), Jerry Goodman (Mahavishnu Orchestra), Nik Turner (Hawkwind), Jimmy Haslip (Yellowjackets/Alan Holdsworth)
Stone Cold Infusion -– Steve Stevens, Jordan Rudess (Dream Theater/Liquid Tension Experiment), Mel Collins (King Crimson), Colin Edwin (Porcupine Tree), Billy Cobham (Mahavishnu Orchestra)
Molecular Breakdown -– Jay Beckenstein (Spyrogyra), Billy Sheehan (Steve Vai), Gavin Harrison (Porcupine Tree), David Sancious (The E Street Band)
Particle Accelerations -– Larry Coryell, Derek Sherinian (Dream Theater/Black Country Communion), Eric Marienthal (Chick Corea Elektric Band), Chester Thompson (Genesis/Frank Zappa)
At The Edge Of The Middle -– Steve Morse (Dixie Dregs/Deep Purple), Jim Beard (Mahavishnu Orchestra), Randy Brecker (Blood, Sweat & Tears/Brecker Brothers), Percy Jones (Soft Machine/Brand X)
Atom Smashing -– John Etheridge (Soft Machine), Tony Kaye (Yes), Chad Wackerman (Frank Zappa)
In The Spirit Of -– Steve Hillage (Gong), Scott Kinsey (Tribal Tech), Theo Travis (Steven Wilson Band), Justin Chancellor (Tool), Asaf Sirkis (The Orient House Ensemble)
Jazz rock and fusion is, of course, an old love of Steve Morse. The Dixie Dregs first started as a Mahavishnu Orchestra tribute band. He comments on this release:
Fusion music gave me a way to relate to jazz. I liked the rock energy, and the unexpected twists, turns and rhythms that made it fun to play. So, it's a big influence on the direction I took.
The album is available for pre-ordering from Cleopatra Records and iTunes.
Thanks to Glass Onyon PR for the info.