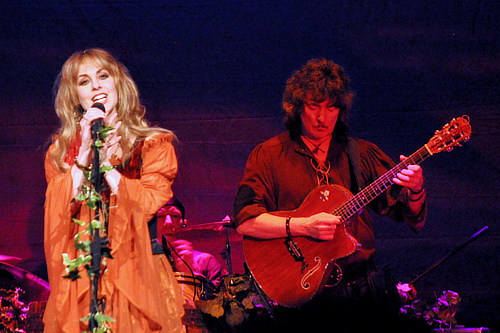 Looks like Blackmore has recently granted one of his rare interviews to the Billboard, and bits and pieces of it continue to surface here and there. Here's another quote, this time about the new Blackmore's Night album:
From my point of view, it's the same old crap that we've been doing for a long time. I'm not a person that goes in any direction, you know? I just play whatever I feel like at the time.
The album is being described as including new tracks Troika, inspired by a Russian folk song; an instrumental called The Minstrel Hall; and the Eastern European-infused Dancer in the Moon, which Blackmore admits is much in the same vein of his post-Deep Purple work with his band.
Thanks to Something Else for the info.