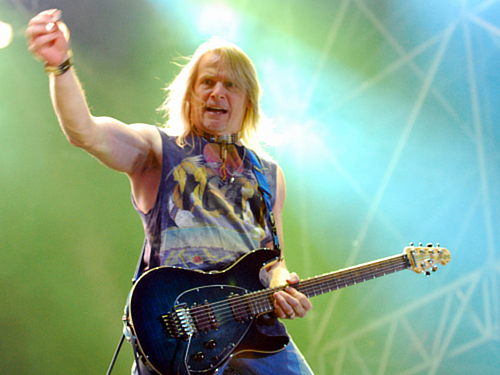 British newpaper Birmingham Post has published an interview they did with Steve Morse:
Any news of a new Deep Purple album?
We're always trying to get started, but these tours keep popping up. Recording is very nearly a volunteer endeavour, and touring pays most of the bills. Despite that, as a group we are committed to doing a new record soon.
When is the Steve Morse Band coming to the UK?
One problem keeps coming up. Compared to US clubs, European or UK promoters ask for more notice up front. Deep Purple is always holding me every month for tours and ideas that are in the works, therefore, when there is a hole in the schedule, it's usually with not enough notice to book a tour outside of the US. So, the answer is when DP decides to schedule some time off!
Read more about the hay bales, touring Antarctica, and Christmas shopping at the Birmingham Post website.