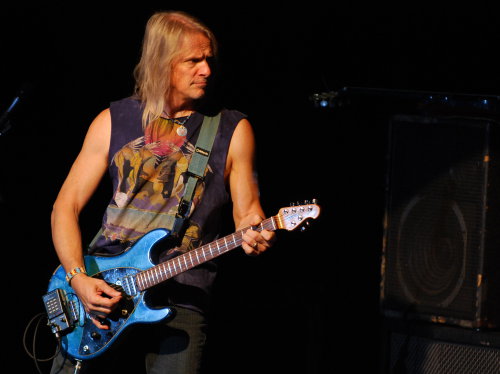 According to Neal Morse's website, Steve will guest on his forthcoming album Testimony 2. His guitar solo will appear on an epic 26 minute track called Seeds of Gold. The album is due on May 23 on Radiant Records. Drummer Mike Portnoy and bassist Randy George also appear on the record.
Earlier this year Steve already did a collaboration with Neil Morse when he went into the sudio to work on a yet unnamed project with Dave LaRue, Portnoy and Casey McPherson also taking part. We've covered that.
Thanks to Alwin Bastiaansen for the info.