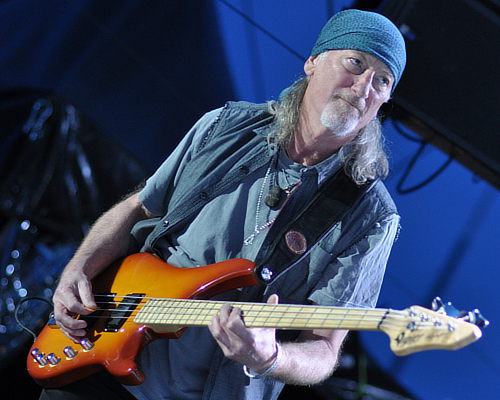 Roger Glover explains on his website the convoluted origins of If Life Was Easy artwork. He concludes with an invitation to all fans to take part in a contest:
If […] you would like to win a specially signed copy of If Life Was Easy (don't faint), here is a little competition…

Visualize text fragments / song titles from the album.

You can paint something, take a photograph, design a CD cover or manipulate one of the photos from the Chiaroscuro gallery to participate. When completed, email a hi-res photograph or a scan of your work to brokenheart@rogerglover.com. The deadline is December 31st, 2011 and the winner (or winners in case of a tie) will be announced shortly thereafter.

Do I have to remind you that it must be your own work? Yes. It must be your own work. By sending it you automatically give us permission to display it. The entrants will have their work shown on this website on or about the 1st January 2012. The judges will be Myriam Freitag, Andreas Thul and me.

Good luck,
RG
And don't forget to read the whole piece.