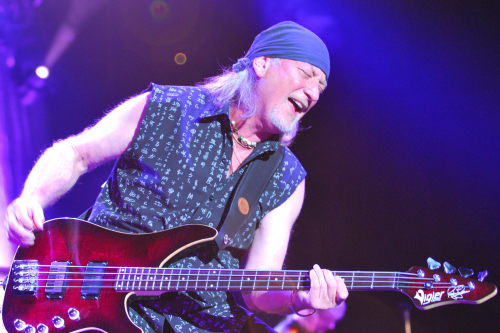 Roger Glover writes about what's been on his reading list recently in the new installment of Road Life:
Yet another story about the road, I hear you say. Is this guy obsessed or what? I suppose I am. The thing is, there will always be road stories because the road goes on forever. It's not a place – it's a way of life. It's not a destination – it's a journey, an odyssey, a means of discovery. You don't ever really want to reach the end of it because then it's all over. Arriving at somewhere is not the objective, getting there is what is important. Street, lane, boulevard, avenue… none of those words conjure up the mysterious images associated with the word "road".
Continue reading on RogerGlover.com.