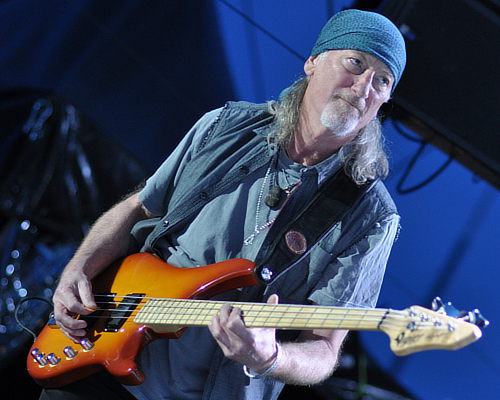 Roger Glover writes about his new solo album:
…Could it be a journalistic urge to put everything in an easily digestible box (please, not literally)? I guess it's all about pigeonholes and I'm not particularly happy about being stuffed into one – it's very dark in there. How do you describe music that is at once, blues, ballads, greens, hard rock, salads, reggae, folk, un-Purple, home-made, orchestral, spotted, funky, eccentric, naïve, moist, jazz, singer-songwriter…? Well, it's like, um, um, you know, it's got a bit of…. You know what I'm saying. Categorization is for retail stores, if you're old enough to remember them. And radio, if you can remember that.
Read more on RogerGlover.com.