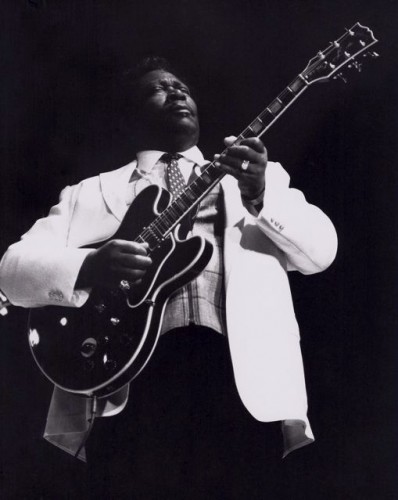 Roger Glover posted some very heartwarming words on the late great B.B.King:
I well remember a time in the early '70s when Ian Paice and I shared a flat in Parsons Green. Despite, or maybe because of, the intense hard rock that we were performing on the road, we had a surprisingly eclectic listening taste at home. It veered, one might say alarmingly, from The Carpenters to Mountain, with the likes of Taj Mahal, Prokofiev, James Taylor, Hendrix, Vaughen Williams, Dr John, Elgar, Dave Brubeck et al. in between.

And B.B. King. Indiana Mississippi Seeds was the album that grabbed us. And for many reasons – great production, great musicians, great grooves (respect to Russ Kunkel), and an orchestra that doesn't sound at all out of place, sitting with the blues.
Read more and listen on RogerGlover.com
Photo credit: Ronzoni, CC-BY-SA-3.0