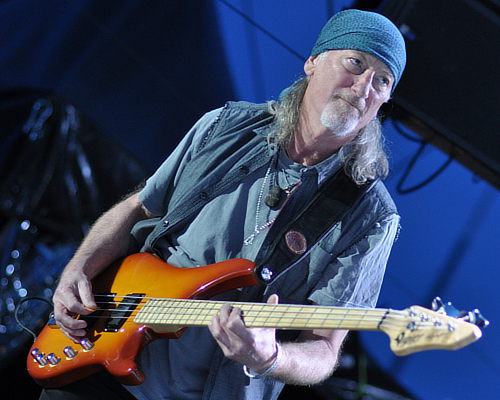 Enjoying a brief lull from the touring schedule, Roger Glover writes about his experience at the London Bass Guitar Show, as well as a few other random things:
In case you're interested I've just made a fresh coffee and am ensconced before my computer, wanting to post something on the website, and wondering what it might be. As you may have noticed, I'm not one who cares to bleet or twog like some, several times a day even. Where do they find the time? My time is spent, as it happens, just like yours – second by second, hour by hour, etc… and it's a precious commodity.

But here we are with a dribble of minutes and I'm off the road, enjoying the unseasonably warm weather in Europe, at least the part of Europe I think I'm in.
Continue reading on RogerGlover.com.