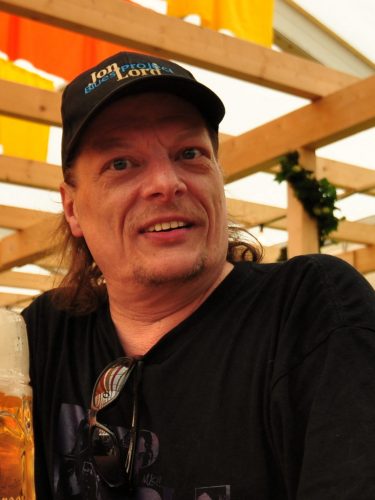 One of the most dedicated fans of the band — Axel Dauer — has passed away this Sunday morning, August 19, at a hospital in Saarland, Germany. He was 56. He suffered from a multitude of health problems, each of them alone can kill a man, and when they decided to attack all at once, he barely stood a chance.
I first met Axel after the show at the hotel bar in Bad Mergentheim in 1999. Over the years we became close friends. I stayed at his place near Wiesbaden every time I was in Germany. His hospitality and generosity were truly legendary, even at the times when his financial affairs were far from being perfect. I'll miss that hearty laugh, that no nonsense approach, his endearing stubbornness, his equally legendary cooking skills.
According to his wish, his ashes will be spread in Montreux, on the Lake Geneva shoreline.
Rest in peace dear friend. You will be remembered.