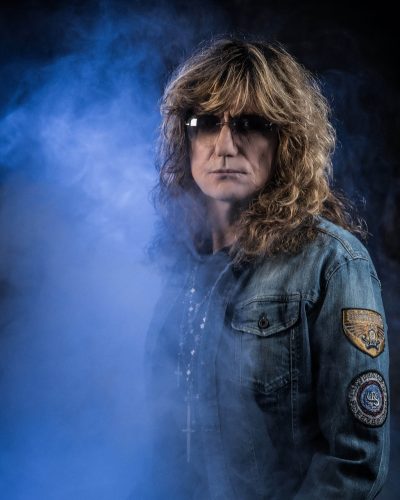 Ultimate Classic Rock has an interview with David Coverdale where he is discussing, among other things, his plans to celebrate a life changing job offer he got 50 years ago:
With me celebrating the 50th anniversary of Purple, we're going to be doing something, probably around October. I spoke with Glenn Hughes last year and asked if I could fly him up, to just sit down there and video us talking about our memories of getting the gig. He got the job with Deep Purple before me.

I'm hoping I can pull that off, so we can just put that on the internet for both him and I and our respective social media. Because it's such a fucking game-changing, life-changing thing. This is how the universe works. Last week, I came into the studio and we were going over stuff to do. They said, "Oh, what do you want us to do about that huge trunk downstairs?" I went, "Uh, what huge trunk?" They bring up this thing I've never seen before. I said, "What's in it?" They said, "It's locked." I said, "Well, break the fucking thing open!" It was my mother's belongings. I lost my mother 20 years ago.

There's this gift from the grave, which sounds awful, but it's the tape that got me the audition with Deep Purple. That's one of the things that we're putting together now for a special release in October.
Read more in the Ultimate Classic Rock.