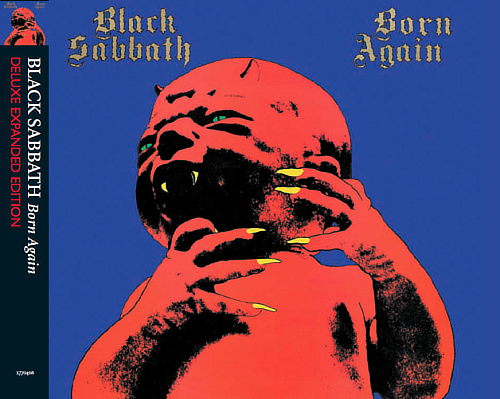 Metal Edge magazine has an in depth retrospective interview with Geezer Butler, touching, among other things, on the various interactions of the Sabbath camp with various members of the Purple family. Here's an excerpt covering Gillan's stint with the band.
What are your thoughts on the controversy surrounding the Born Again record?

Butler: I have to say, I actually liked most of the songs on the Born Again album. I didn't particularly like a couple of lyrics, but I thought there was some good stuff on there. And I recently listened to it a couple of years ago, and after not hearing it for some time, I had forgotten how good of an album it was. The issue was, once again, once we got out on tour with Ian [Gillan], we found that he didn't bother to learn any of the lyrics to the old Sabbath tunes. I thought that was ridiculous. I mean, if you're gonna go out on tour with us, give it your all, or maybe get a monitor or something.

But again, it was obvious that Ian wasn't 100% into it, and then in the middle of the American tour, he finally revealed to us that Deep Purple was getting back together, which screwed us.

Many people feel that Born Again shouldn't have been called a Sabbath record at all.

Butler: We agreed, and we didn't want it to be. But that was the problem we always had; we'd go to the record company and tell them things like, "Look, we've got three Sabbath guys, and Ian from Deep Purple, who has an R&B core, we don't want to call this 'Black Sabbath,' " but they weren't having it. They'd tell us, "Okay, you don't want to call it 'Black Sabbath?' Then retire or go somewhere else. We don't want you." The truth is – like several of Sabbath's records – Born Again wasn't a true Sabbath record, but we got stuck calling it as such. I regretted it then, but I've gotten used to it now.
Read more in the Metal Edge.