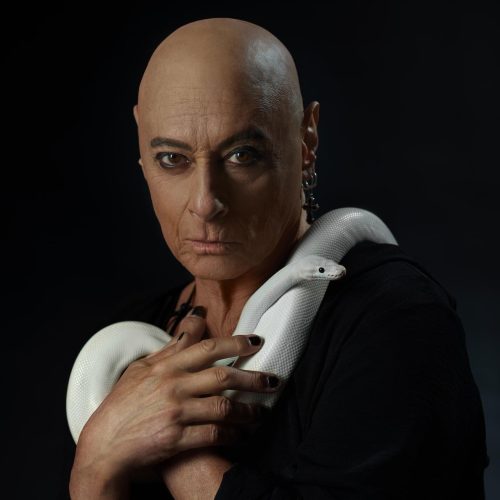 Rolling Stone has a long form interview with Joe Lynn Turner, focusing on his days in Rainbow and Deep Purple. This was done for the magazine's King for a Day series that "features long-form conversations between senior writer Andy Greene and singers who had the difficult job of fronting major rock bands after the departure of an iconic vocalist. Some of them stayed in their bands for years, while others lasted just a few months. In the end, however, they all found out that replacement singers can themselves be replaced." And Andy Greene is, of course, the man responsible in the past few years for the excellent interviews with Don Airey, Neil Murray, Bob Daisley, and David Rosenthal, among others. Dig in!
Ronnie James Dio and Ian Gillan are two of the most beloved singers in the history of hard rock. After they laid down their vocals on Rainbow and Deep Purple classics like "Man on the Silver Mountain," "Smoke on the Water," "Long Live Rock 'n' Roll," and "Highway Star," it was almost impossible to imagine anyone else delivering them.

But when each of them parted ways with their band, Rainbow/Deep Purple guitarist Ritchie Blackmore turned to the same singer to fill the voids they left behind: Joe Lynn Turner. He fronted Rainbow from 1980 to 1984, helping them score the biggest American hits of their long career, including "Stone Cold" and "Street of Dreams." He then joined Deep Purple in 1990 for the Slaves and Masters album and tour. This time around, fans were less willing to embrace him as the new guy. The album sold poorly, and it was ripped apart by critics. Gillan returned to the band shortly after the tour wrapped, and he's still at the helm of Deep Purple today.

"My theory is that fans find it difficult to reconcile what they're used to hearing with something new," Turner tells Rolling Stone via Zoom from his home in Eastern Europe. "I don't care who you replace or whatever happens. If they don't hear that old familiar, they're going to crucify you. I got crucified several times."

Long before his hard-rock crucifications, Turner grew up in Hackensack, New Jersey, as Joseph Arthur Mark Linquito. His grandmother was a country music fan who loved Lefty Frizzell and Merle Haggard since it reminded her of the Italian folk music of her youth, but Turner gravitated towards acts like Chuck Berry and Jerry Lee Lewis instead. "I had older cousins that would spin 45s at sock hops," he says. "I was too young to go into the parties, but I still checked out all the girls dancing with the guys. It's really what turned me onto this stuff."
Continue reading in Rolling Stone.