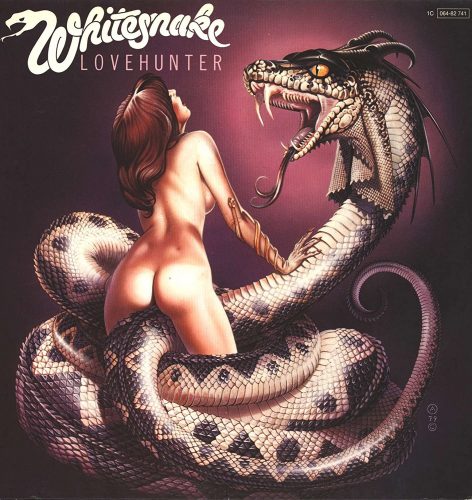 Rolling Stone magazine is on a family tree streak with an in-depth profile of Neil Murray for their Unknown Legends series.
Was the cover of Lovehunter created to cause controversy? It's pretty out there.
I guess to an extent. But it was really more of a management idea than anything to do with the band. I think out of anybody, I was the least in favor of it. It was kind of a bit too heavy metal and not representative of the music of the band, in my opinion. It's a popular image for merchandise and stuff, but it's rather adolescent, let's put it like that.

In a way, it's better than the next album, Ready an' Willing, where they just took a bunch of photos from the back of the Trouble album, made them into silhouettes, and stuck a picture of Bernie in there from somewhere. I thought that was real cheap. No spirit at all.

There was another idea that came before that. I'm not sure if I saw it, but it was chucked out by David, I think. It was a kind of stopgap thing, anyway.

More to the point, the band and David's lyrics and how he was onstage were getting criticized a lot. The rock press was very much post-punk, "let's not be demeaning to women" kind of thing. David almost took that as a red rag to a bull. "OK, I'm going to do it even more because this is not to be taken seriously. This is how we are. Deal with it."
Read more in the Rolling Stone. Seriously, go and read the whole thing. Yes, it is long. But that's what makes it good — lots of great insight into the bands and people he's been working with over the years.