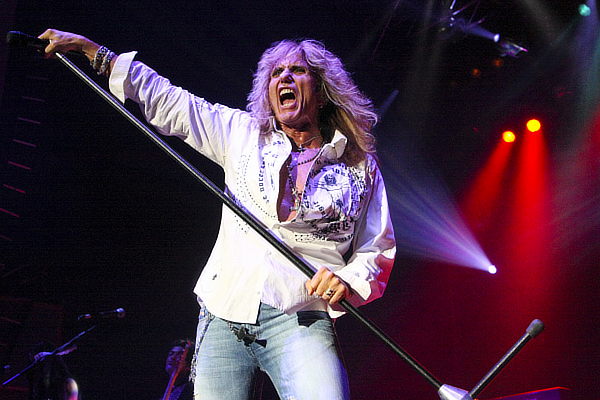 David Coverdale spoke to Rock Guitar Daily and revealed that he's still in touch with Glenn Hughes and Bernie Marsden:
Glenn….Oh bless his heart. And it's mutual – we are the original unrighteous brothers! We speak most every day.
It reminds me of the transition we made from Saints & Sinners into Slide It In – with Slide It In I wanted to electrify Whitesnake more. I was talking to Bernie Marsden yesterday, and we were just chatting about different bits and pieces – and I can honestly say, and it's no disrespect to my former colleagues, I felt that I'd read all the books that were in that series.
He even apparently managed to patch things up with His Blackness:
I'm reaching out – Ritchie Blackmore and I are communicating in the most positive way – and I truly appreciate that.
But not Micky Moody:
…I put Whitesnake on hold at the end of 1981, and Micky didn't even bother coming to the meeting we had. He had a more important engagement – a darts match at the local pub.

Then, a couple of months later, I get a call from him saying, 'Look, I've seen the error of my ways, can I come back?' and I said, 'Absolutely!'

Because, I had literally – I was starting a sold out UK tour in three weeks, and I didn't have a band! I had Cozy – and that was it!

So, he came back in, but he really wasn't invested or engaged in the writing process for the Slide It In album, as you can see on the writing credits. Then, when we were doing the actual album, you could see that he wasn't having a good time. When his manager called me, and shared the same information, I said, 'Well, you guys do what you want, I'm moving forward with this. And that was the end.

In fact, Tony, recently I reached out to Micky Moody through his manager – to shake his hand, but he feels there's still too much water under the bridge, and presumably he would rather not shake my hand.
Read more in Rock Guitar Daily.
Thanks to Classic Rock for the info.