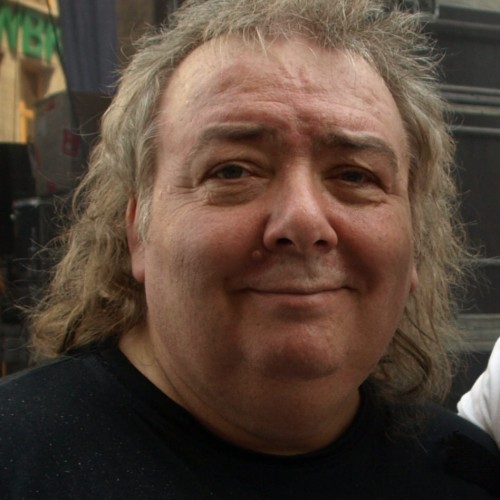 Bernie Marsden recently spoke to Rockpages.gr, promoting his solo album Shine. The conversation also turned to history.
On PAL:
Rockpages.gr: What do you remember from the Paice, Ashton, Lord album "Malice In Wonderland"?

Bernie Marsden: Ooh, I remember everything! It was one of the best things I have ever recorded! A very very good record, but people weren't quite ready for it yet, because of the Deep Purple thing. I mean most of the fans were expecting Deep Purple Mk.VI, or VII… you know what I mean… and of course it was totally different. When I listen to it now, that's me! I am really proud of it. It's a really really good album, but have anybody heard it really? Hahaha!
…And the Whitesnake of old:
Rockpages.gr: Your work with Whitesnake in the '70s and the '80s, when you were playing with Micky Moody, I think gave an edge to the more traditional British blues sound. It made it harder, catchier and more mainstream. Have you ever thought about that, your contribution to that sound?

Bernie Marsden: Well, I think that when we did that at the time it was very conscious. Because of my association with Jon and Ian, and because I would always hear stories about Deep Purple and Ritchie (Blackmore)… when we got together with the beginning of Whitesnake we kind of made a conscious decision Micky and I. You know we weren't interested in this "guitar hero" stuff. What we wanted to do was to play good rhythm and blues songs played really well. We could play well together, and we were more into the Allman Brothers, than in Deep Purple. And I could see David's shoulders go "oh, it would be great!". Because there were no ego problems, you know, who is going to be the star guitarist. Because we had two very good lead guitarists. We just played together. And I think that's what gave the record a great identity. That and Martin Birch, a great producer who knew exactly where to put stuff in the mix. Sometimes Martin is a little bit overlooked when we talk about the old records. Martin was the extra member of Whitesnake, a very important guy!
Read more in Rockpages.gr
Thanks to Yiannis Dolas for the info.