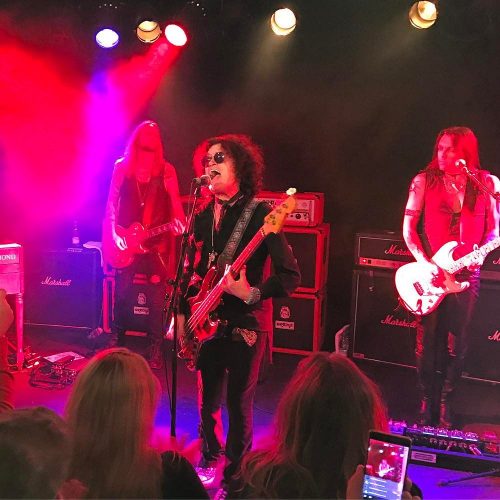 Metro UK e-paper has an interview with Glenn Hughes in their Lifestyle section. It covers an angle of Glenn's life that probably hasn't been covered before — his experience as a homeowner.
When did you buy your first home?

The first home I bought was in Penkridge, Staffordshire in 1971. It's a very beautiful area of the Midlands, very green and tranquil. A lot of my music friends moved to Penkridge. It seemed the place to be for a few years.

What prompted you to buy?

I wanted to buy a property for an investment and to have a base and home to return to after a tour cycle. This was at the very start of my career, and it was important to me to have a place to call my own.

Was it a party house full of rock 'n' roll excess?

There was no rock'n'roll excess at this home. I was young and the home meant more to me as a break from touring, rather than bringing the touring home, if that makes sense. It was a beautiful home that I could escape to.
Read more in Metro.
Thanks to Yvonne for the info.