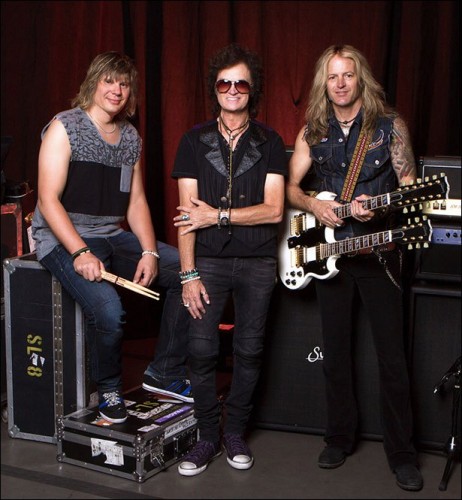 Glenn Hughes gave an interview to Metal Shock Finland:
I've got a lovely story to tell you – I've been coming from Black Country to California Breed and saying to myself earlier this year with my new management company, okay what do we do now? Do we form another band, do we make a record, do we film a documentary or do we go solo? My manager said 'I think we should go solo', then within a week we had so many offers coming in around the globe that we are now (which I haven't really spoke to anyone about it yet), we're now extending my tour through all of next year. I mean, I haven't done a cycle of touring like this since Deep Purple. I think for me, if I had my choice right now to make a record or continue touring, I have to say that the appeal for me at this moment in time in my life, working with the people I'm working with, behind the scenes and on stage, is the appropriate time for me to sing and play my music live.
Among other things, he revealed that he'll be going back to Indonesia to heal the past:
I haven't spoken about this so I'll tell you – December 4th 1975 my bodyguard was killed in Jakarta, Indonesia. It's a well known fact, they're making a film about it actually. So, on December the 4th this year, forty years after his death, I'm going to play in that city again.
Listen to the interview:


or download it (mp3, 6.1MB).
Thanks to Metal Shock Finland and BraveWords for the info.