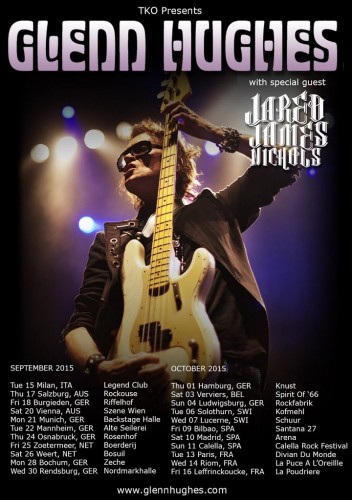 Glenn Hughes will tour Europe in September and October this year as a solo artist. We have 22 dates so far, starting on September 15 in Milan and finishing October 16 in Leffrinckoucke, France. Tickets for a handful of dates are already on sale.
There are no UK dates, but here's a hint: the last French date is essentially Dunkirk.
Support for the whole tour is announced as Jared James Nichols. There's no word on who will be in Glenn's backing band.
Full details in our calendar.