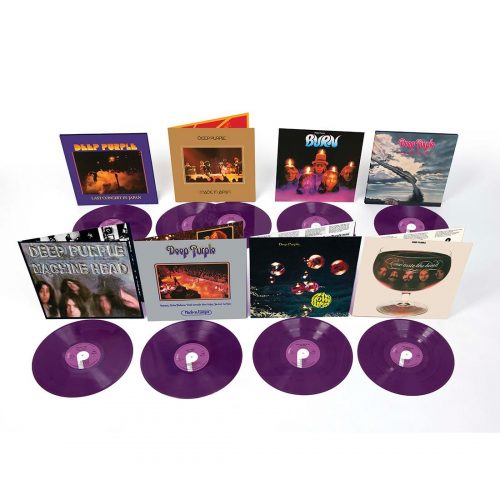 Universal Music has announced that it will be reissuing 8 of the back catalogue albums on purple vinyl. This reissue includes:
Machine Head
Made in Japan
Who Do We Think We Are
Burn
Stormbringer
Made in Europe
Come Taste the Band
Last Concert in Japan
All items are said to be new digital transfers of the original master tapes at Abbey Road Studios, cut to heavyweight 180-gram purple vinyl. Vinyl albums come with download codes. The reissues will come out on September 7 and will be priced €21 for 1LP (€27 for MiJ), or €157 for the whole bundle. They can be preordered from the label.
Thanks to Blabbermouth for the info.