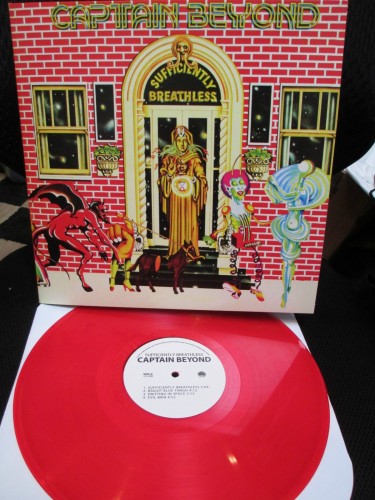 Following up to the Captain Beyond post the other day, it turns out that Cleopatra Records imprint Purple Pyramid has reissued their first two albums (the ones with Rod Evans) — self titled from 1972 and Sufficiently Breathless from 1973 — last year on vinyl. They are accompanied by Live In Texas – October 6, 1973 on CD and vinyl, originally issued in 2002 via fan club as Far Beyond a Distant Sun – Live Arlington, Texas, and a 2CD Live Anthology containing material from Montreux, September 18, 1971, Miami, August 19, 1972, New York, July 17, 1972, and Los Angeles, May 26, 1977 (sans Evans). Caveat: from what we can ascertain, sound quality of the live releases is less then stellar.
These releases can be ordered via Cleopatra's online store. They also pop up in different Amazon stores around the world from time to time.
This went under our radar at the time, so we are reporting it now.
Thanks to Axel for the info.