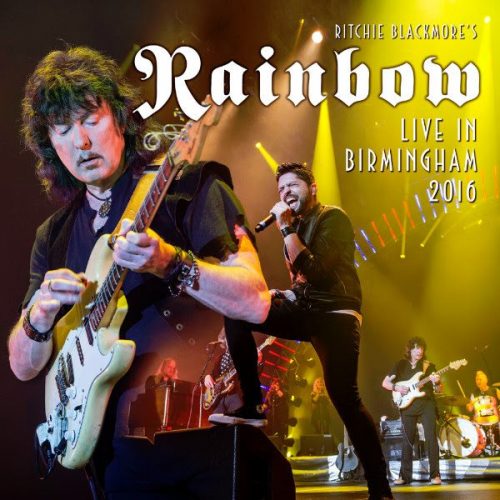 On June 9, Eagle Rock Entertainment will release the third show of the last year Rainbow triplet — Live In Birmingham 2016. This release follows Memories In Rock – Live In Germany, that was compiled from the two German shows played a week earlier, and which by many accounts were of a lesser quality performance-wise. The Birmingham show have been previously available officially only as a part of the pricey "super premium" Japanese box set.
Disc One
Over The Rainbow / Highway Star
Spotlight Kid
Mistreated
Since You Been Gone
Man On The Silver Mountain
Soldier Of Fortune
Medley: Difficult To Cure (Beethoven's Ninth) / Drum Solo / Bass Solo / Band Jam / Keyboard Solo (inc Toccata & Fugue in Dm) / Difficult To Cure (Beethoven's Ninth)
Catch The Rainbow
Disc Two
Perfect Strangers
Long Live Rock 'N' Roll
Child In Time
Stargazer
Medley: Black Night / Woman From Tokyo / Black Night
Burn
Smoke On The Water
Thanks to BraveWords for the info.