InFinitely yours, The Highway Star reviews the new album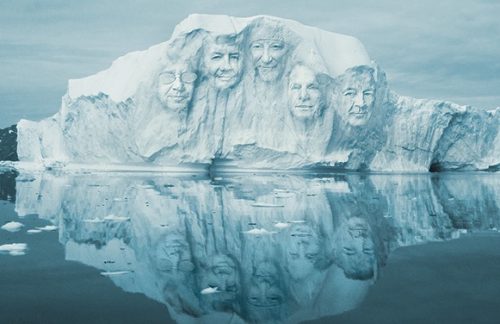 Heavens wouldn't we so high I know if the times gone by hadn't been so low. Thus sang Ian Gillan in 1996, and just like Purpendicular was a landslide move in a new direction, InFinite is another thrilling threat to our ingrown ideas of what a Deep Purple album should and could ever be.
by Rasmus Heide
Challenging. Riveting. Surprising. Frustrating. Enlightening. Witty. Thrilling. InFinite is all those things.
At The Highway Star we're proud to have been backing these guys for almost 25 years now. Indeed, this writer has just passed his 20th anniversary with the team, and it gives me great joy to confirm that InFinite is worth whatever wait or journey you've endured to get here.
Time for Bedlam, the first single, roared at us already late last year, and since then earMUSIC's shrewd marketing department has been putting our patience to the test. The song sprang up and bit hard with its ominous spoken intro and victorious conclusion – and all that racket'n'roll in-between. The love and excitement was instantaneous from the very first listen, and the feeling hasn't subsided since. Gillan sounds truly furious and it's very becoming for our grand old naked thunder. Time for Bedlam was the perfect precursor as it has raised the excitement level and anticipation for Deep Purple's second album with Bob Ezrin producing. Such a valiant right man for the job.
The soundscape of the album is focused firmly on what might in 2017 be termed well played music nurtured by skilful hands. It's live and vibrant, focused and with a lot of feel and air to breathe. Again, it knocks the band's two 2000's albums – Bananas and Rapture of the Deep – into oblivion as it combines the live-to-tape feel with extraordinary rock sonics that are both crass and caressing.
Second single was All I Got Is You, a sneaky bastard that deceptively creeps up as a wannabe ballad. The Haunted of InFinite? Fortunately not. (Haunted was never a favourite here.) It's a lot more robust and ballsy. The album's second highlight. It'll soon start playing itself inside your mind no matter where you are, and Gillan's hardship with the old missus (just one interpretation of the lyrics) will nest itself in your sub conscience. Towards the end we're again rewarded with Gillan's wanton will, this time not to give a fucking damn. The ensuing scream might not make the history books, but oh, the sincerity. Lovely.
Hip Boots are pulled up high. You will already have heard the rehearsal take on the single, and the finished item sounds meatier with Gillan's 1960's reverbed vocals adding to the drive and energy. The song might not enter many lists of Purple favourites, but it's interesting to hear the band belt out something not totally unlike a strangely metered purplefied Black Dog.
One Night in Vegas is barroom piano from Don Airey and escapade analogies from Mr. Gillan on the prowl. As on NOW What?!, Steve Morse has again been challenged by Ezrin to go beyond his usual playing style, but this song offers one of the few 'classic Morse' guitar solos that are so unmistakably him.
Get Me Outta Here combines the inimitable Paicey shuffle with a slight reggae feel! Hear it to believe it. It works wonderfully alongside the bossy bass laden riff, and you again – as many other times on the album – find yourself simply admiring the prowess and proficiency of the band's instrumentalists.
Now for the third highlight of InFinite. The Surprising. Deep Purple stretching your imagination:
It wasn't quite the curse of Tut Ankamon.
Or the kiss of death from Judas in the night.
And it felt so far beyond the blue horizon.
Tempting me with transports of delight.
When the devil took my hand and said come along with me.
There I was, wide-awake from dreaming.
Reaching out for something in the sky.
But I could not control that trembling feeling.
Everything I want is slipping by.
Then the devil took my hand said something you should see, come with me.
All this over a swing feel not too far removed from The Shadows. Something you swore you'd never find on a Purple album. But it's, erm, surprisingly pleasant. The song then veers sharply to the left into a gradually evolving and, well, surprising instrumental mid-section that builds and stretches and excites… before it dissolves into a sweeping and airy string and keyboards section full of dreamy sunshine and summer fields. When this ends, you find yourself wishing the song would carry on – and that it would reactivate the Shadows feel. And it does. Thankfully. And it's bliss. And the words continue their imaginative partnership with the intensely inspired backing:
I never knew what happened to my nightmare.
Everything went dark that August day.
The eclipse was on the other side of somewhere.
But I was on the upside of afraid.
And then an angel took my hand and said come along with me.
There you have it. I defy you not to smile and marvel at this particular musical exploration.
Johnny's Band is the harmless story of a rock band formed from friends, finding fame, falling into hardship and finally doing the pubs for fun. Roger Glover's bass is unusually and lovingly dominant in the mix as he holds the 4/4 beat down to perfection with Ian Paice and pushes the band forward. Certainly a keeper if a little thin on vitamins.
On Top of the World retells a story first told in Ian Gillan's autobiography, this time set to a gloriously groovy Purple backing track. It's Ian on an unusually intense all night sexual endeavour atop a skyscraper in Southeast Asia while on tour with his own band sometime before the world lost its mind. The song sports a spoken segment to make you chuckle and smile. At first. Upon repeated listens it loses some of its novelty effect, and shamefully, once Ian's narrative has ended, the interesting backing from the band is quickly faded out. A song destined to create debate.
The fourth highlight concludes the album, Birds of Prey. A menacing slow beat, soothing long guitar and keyboard notes and melodic double tracked vocals from Gillan – a glorious lilt that floats wonderfully above its musical backing. There's tingling down the spine, a tingling sound in the ears, swooping bass and then that guitar solo we witnessed come to life in the documentary about the album (included with most editions, more below); Steve Morse egged on by producer Bob Ezrin to hold the notes for as long as he possibly can, and then hold them some more. It's uplifting and ascends as Morse resists the temptation to widdle and instead sweats to shed feel and soul and yet more feel. An ambitious and inspired song, hard to grasp and define, yet hauntingly captivating. In the documentary, we also witness Gillan putting down the vocals for this one, singing his heart out over 'the death of time'.
Birds of Prey would have made a perfect closer for the album. But no. There are another one or two tracks to be had.
Roadhouse Blues is Deep Purple making the phonebook sound interesting.* As such it works. On Paicey's suggestion, the band hacked out The Doors' classic in a quart of an hour, and we're rewarded with an impressively raw and laidback Paicey shuffle and a groove so feisty you can't not be affected. Gillan's harmonica makes an appearance among the great solos.
But I remain undecided on the concept of Deep Purple doing covers. It'll Be Me sounded out of place on NOW What?!, an otherwise very fine album. Roadhouse Blues, it could be argued, completes the circle back to 1970, but it's both a year off and a far-fetched argument. Roger Glover had suggested a Bob Dylan song, which might have offered just a smidgen of originality.
Depending on which web shop you believe**, Paradise Bar is the final track on the box set editions. It was also on the Bedlam single so you might already be familiar with its catchy chorus, Don Airey's Emerson-ish synths and the brilliant Hammond solo. Another one from the meaty middle of InFinite.
In summary, InFinite carries (at least) four defining highlights that push the envelope of Purple as they set sail for new and uncharted waters. It veers from sheer brilliance and sweaty excitement over masterful performances and into one or two potatoes among the fine meats. As it should.
Do yourself a favour and also don't miss From Here To Infinite, the 90 minute documentary that comes with several editions the album. So much more than your average 'making of' film, this is very very musical and sharply focused on the things that make up Deep Purple; not the bullshit, but the honest excited and exciting creation of new music by splendid virtuosos and astute personalities. You laugh, you get goose bumps, and you shed a tear from being so close to such high class and from seeing their creative process portrayed so wonderfully. It's an absolute joy and the sort of film you wish they'd made for every album since Day One.
Which leaves you to ponder the irony of Deep Purple only joining forces with earMUSIC and Bob Ezrin so late in their career. It's a very powerful and creative partnership; a producer with the zest and determination necessary to goad the band in one collective direction, and a label with the ingenious and effective marketing muscle necessary to crown the creative process with the commercial success required to make everything worthwhile.
And worthwhile it certainly is. Whether it is the end remains to be discovered. For now, Deep Purple has a very living and breathing album out. My fingers, arms and legs are crossed that the new songs are also given a chance to breathe onstage.
.
*An old adage says a great singer should be able to sing the phonebook and still make it sound interesting.
**UPDATE: Correction: earMUSIC confirms that Paradise Bar is not in the running order on any version of the album anywhere. In Japan however, it is part of the box set as a b-side to the Time for Bedlam single, that was released elsewhere as well. The official Infinite webshop has confirmed the mistake on their website.
[Lyrics deciphered by ear. Errors may abound.]